2010-luku
A customer-oriented company that keeps pace with the times
During the early 2010s, industrial clients began to outsource their maintenance services. This resulted in a need for completely new types of service companies that were responsible for the overall maintenance of industrial facilities. These companies could rely on KL-Lämpö's expertise and support whenever they needed to solve problems related to water treatment and energy efficiency.
During the 2010s, the company has also kept pace with the times by co-operating with its clients and research institutes and customizing its services to each client's needs.
One example of a customer-oriented business model that KL-Lämpö has introduced is the Kemlan service concept, which is designed to improve the energy efficiency of residential properties.
Clearly KL-Lämpö is doing something right, because the number of analyses, as well as the volume of production and turnover, have increased year after year during the past decade. In recognition of its business success, the company was awarded Pirkkala's Enterprise of the Year in 2015.
During the 2010s, KL-Lämpö has expanded its export activities. Not only has the company launched its products and services in new markets, but it has also branched out to the field of wind turbine maintenance. KL-Lämpö has demonstrated its high level of expertise both domestically and internationally. The company belongs to the Cleantech Finland network, whose members are at the cutting edge of Finnish cleantech.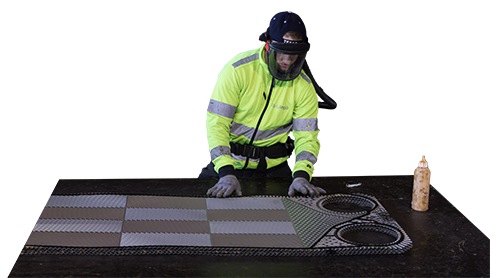 The company has expanded its services to include the maintenance of plate heat exchangers.